Pedreira Paulo Leminski Stage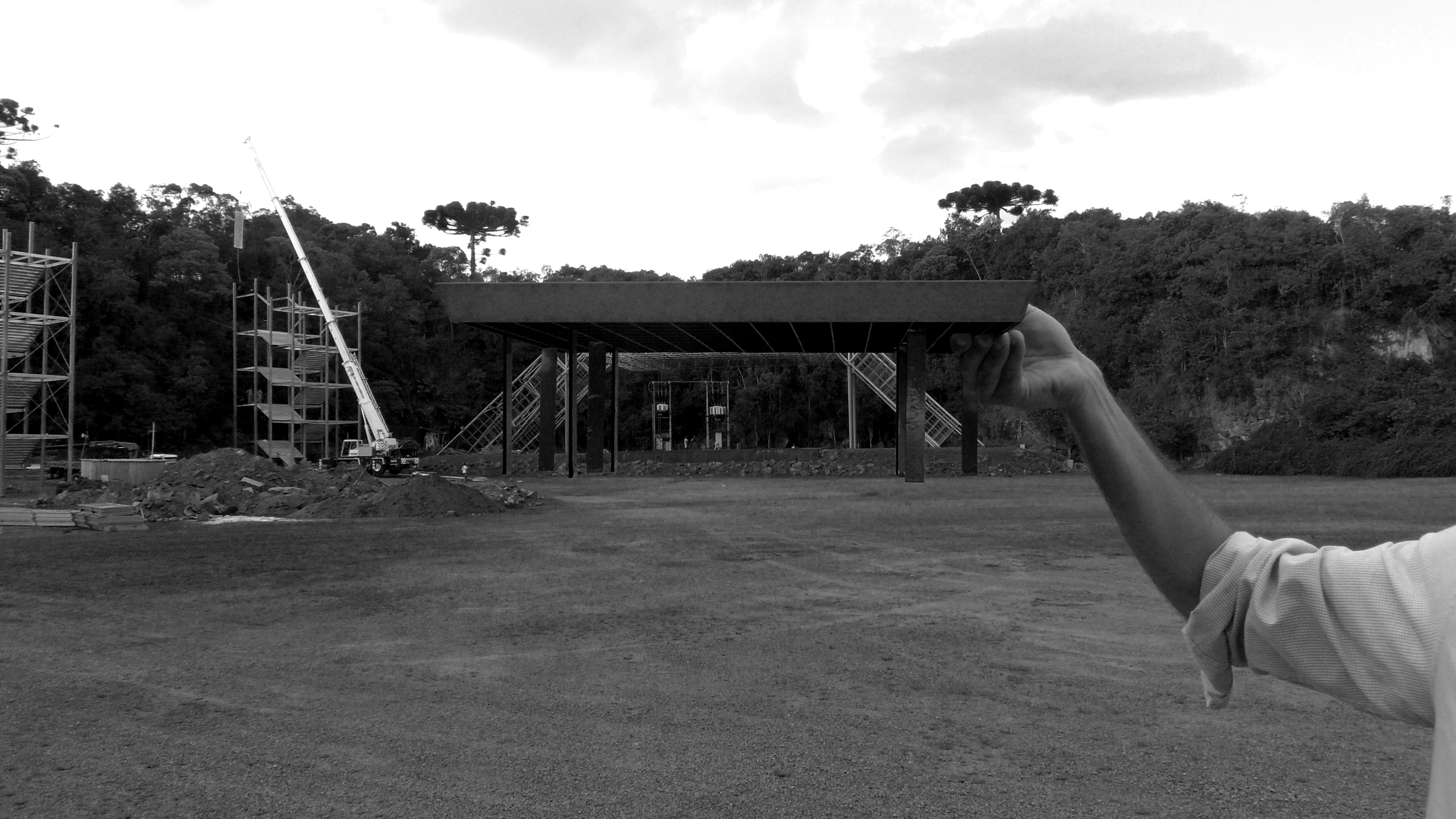 The topography, stone and vegetation are the elements that shape the specific site of the Quarry Park (Parque das Pedreiras). The former quarry, a protected area only a few minutes from the city center, is undergoing adjustments to continue operating as a space for concerts and cultural events.

The new roof proposal for the stage consists of a reticular tray meant to endure heavy loads, due to the equipment it will hold, and rests on supports that blend in with the landscape and function as a standby for technical devices.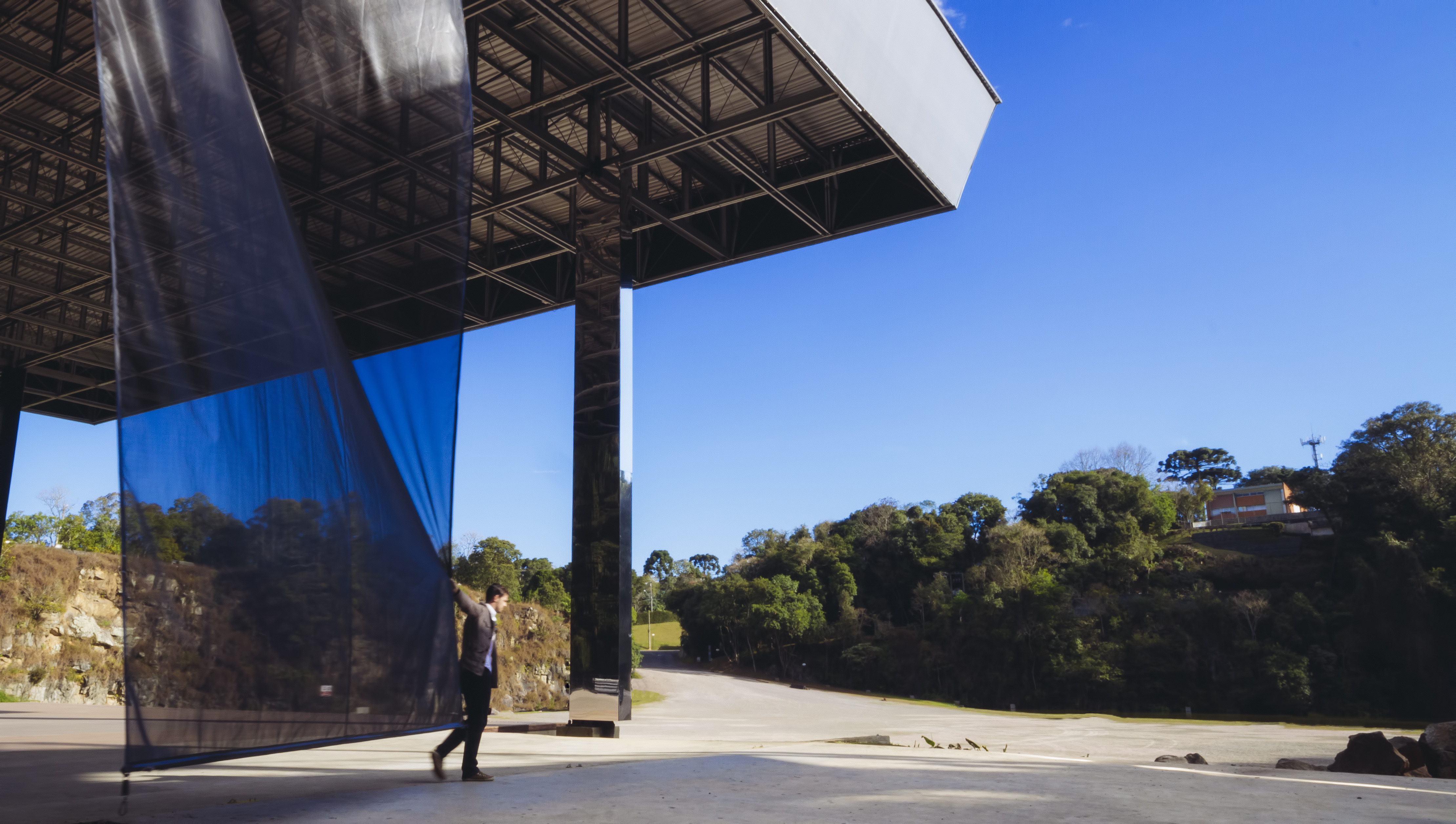 AUTHORS

Gustavo Utrabo, Pedro Duschenes

PROJECT TEAM

Lucas Issey Kodama, Felipe Gomes, Bernardo Bento


FINAL BUILDING PHOTOS


Felipe Gomes


ENGENHARIA

Ricardo Henrique Dias
SITE

Curitiba, Paraná - Brasil

PROJECT YEAR

2014

CONSTRUCTION YEAR

2017


BUILT AREA

1.186,00 m2
MATERIALITY
Textile, Steel.